11"x14" Starter Marbling Kit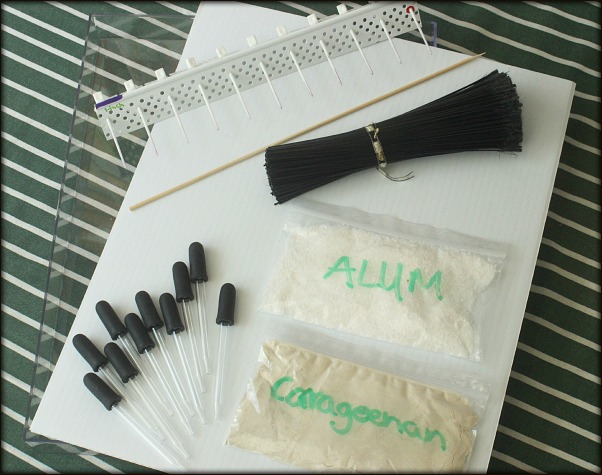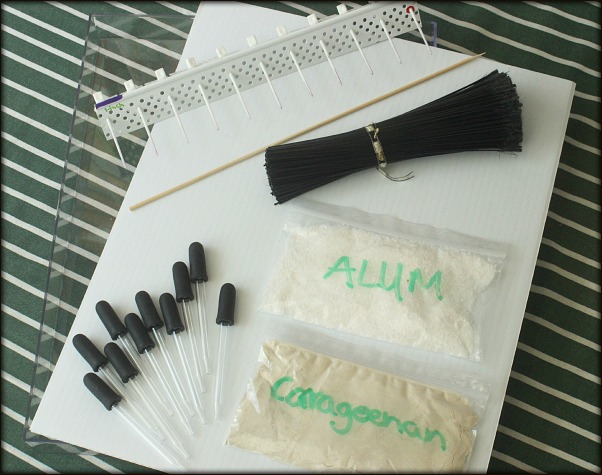 11"x14" Starter Marbling Kit
The Starter Marbling Kit pulls together almost everything you need to get started marbling (paint and paper not included). This not only eases the trouble of ordering from multiple suppliers, but you'll also feel confident knowing you'll be working with my preferred tools and favorite materials which have been vetted by me.
US shipping only.
Included in the Kit:
Clear, acrylic marbling tank (11"x14")
Rinse/cover board
Carrageenan ~ 1/4-pound (makes approximately 5 gallons of bath)
Alum ~ 1/4-pound (covers approximately 300 sheets of paper)
Stylus
Plastic Comb (1-inch spacing)
10 eye droppers
Plastic broomstraw ~ enough to make 7- 10 whisks
Not included:
Paint
Paper (unless added on)
Other size rakes and combs
Miscellaneous items such as water, sponge, spray bottle, rubber gloves (for applying alum), paint containers, and high-speed blender (to make bath)!
Paper Add On:
Add my favorite marbling "practice" paper to your kit! Masa paper is great for those learning to marble because it's easy to lay down, gives you great color, and is economical. It is a durable paper that is smooth on one side and lightly textured on the other. Paper is cut to 10" x 12.5" allowing for some wiggle room in the tank (especially helpful for beginners).
The Starter Marbling Kit is also available in an 18"x24" tank size.