Marbled Vintage Dictionary Page ~ Coyote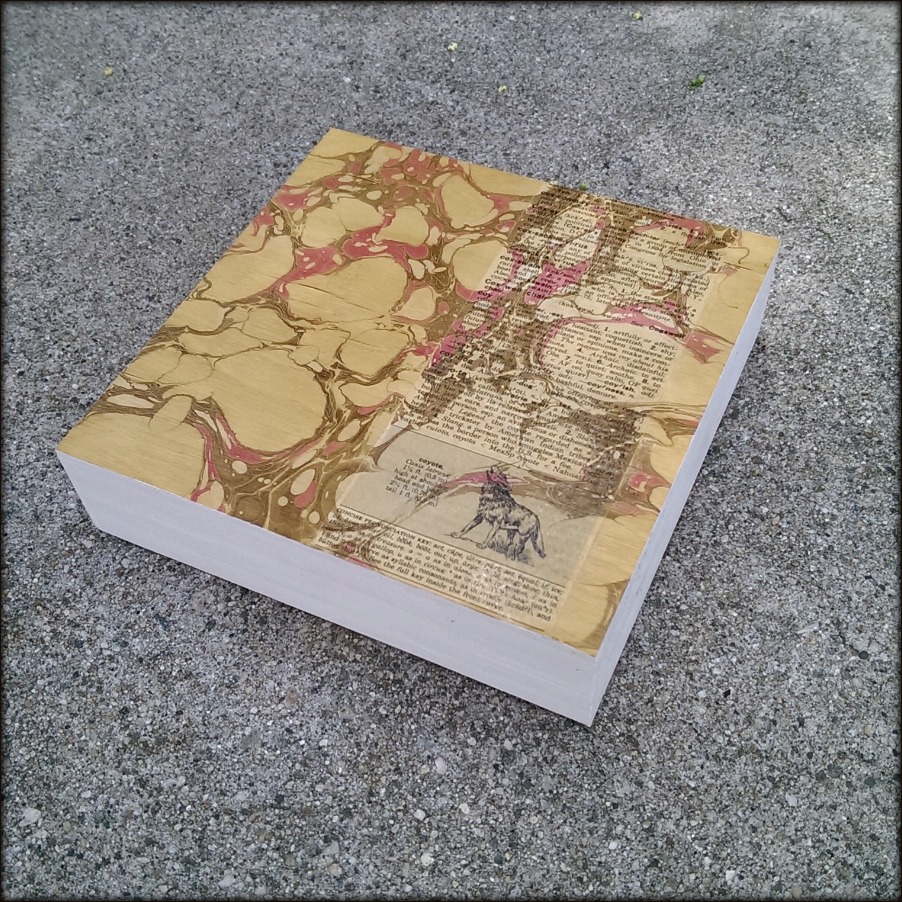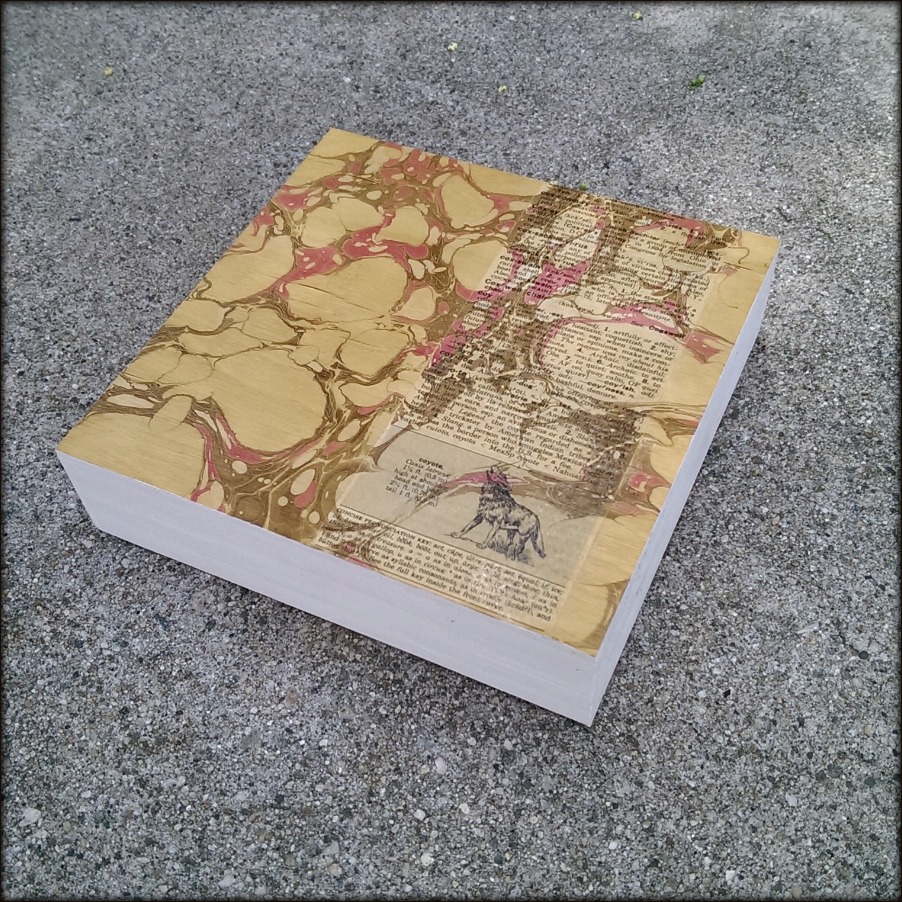 Marbled Vintage Dictionary Page ~ Coyote
Original, one-of-a-kind marbled vintage dictionary page on wood panel, signed, and ready to hang.
I love the sketches that accompany a definition in a dictionary. I often wonder how it is decided that a word gets a picture and who makes that decision. As I page through old dictionaries, I have a habit of pulling out sketches that catch my eye ~ either for their artistic interpretation of the word associated with it or because I thought it was fascinating (or hilarious) that the publisher decided an image was necessary.
In this piece (one of five that used to hang in my studio), I marbled a traditional Italian Vein pattern in pink and brown for the definition and sketch of "coyote." By using a "clear paint" in the marbled pattern, the natural wood grain is visible and adds an additional layer of texture and personality.
Marbled on pine panel sourced from sustainable forests, a light acrylic spray finish has been added. The edges are finished with acrylic paint in white.
Size: 6" x 6" x 1.5" deep
Material: Wood Panel and vintage dictionary paper
Frame: None
{NOTE: If shipping rate you are charged is more than actual cost, I will refund the difference!}