Envelope Clutch ~ Night Sky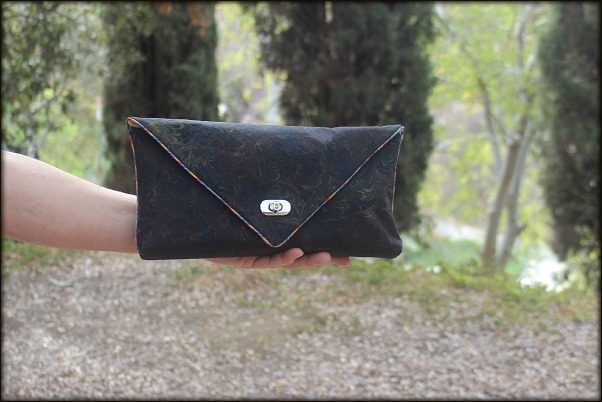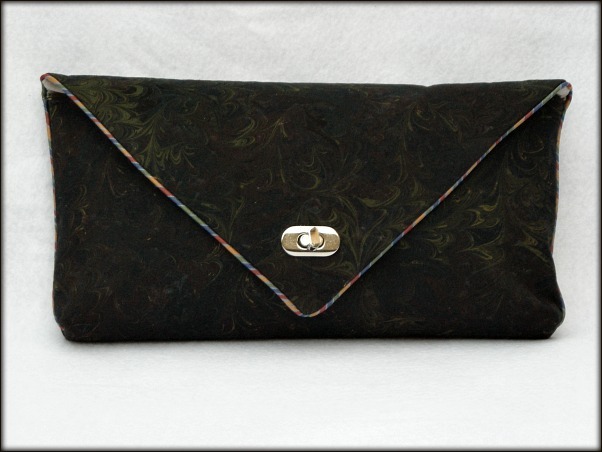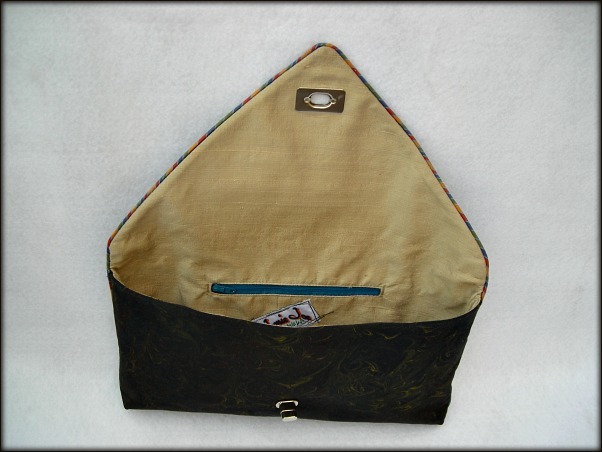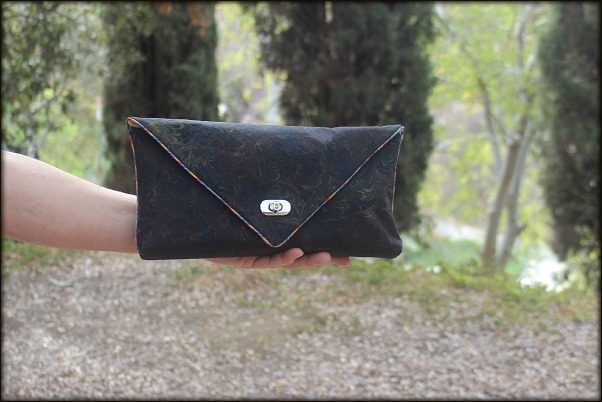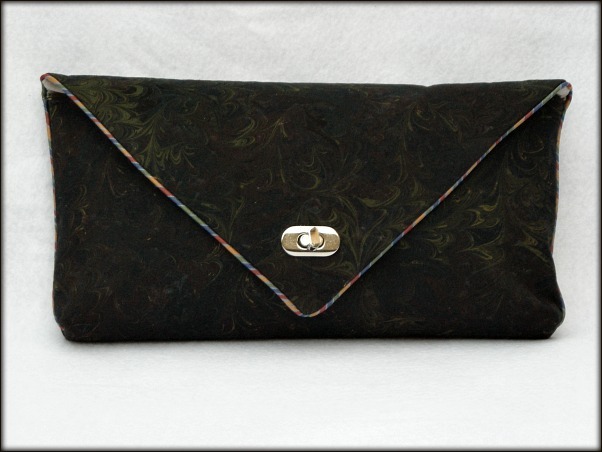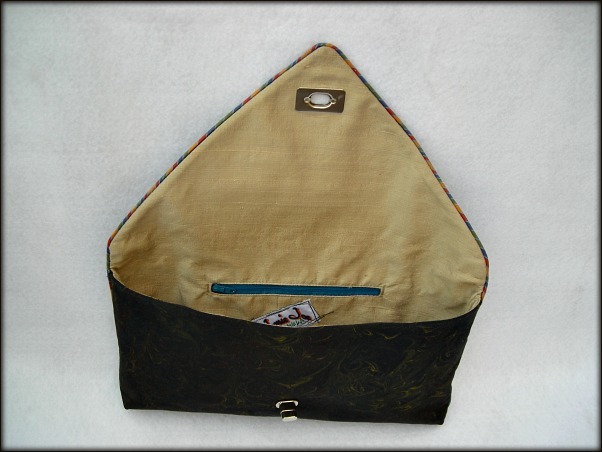 Envelope Clutch ~ Night Sky
LA Fashion accessory designer Jeanie Joe and I have teamed up to create one-of-a-kind, gorgeous handmade clutches using my marbled fabric.
Jeanie Joe's attention to detail, use of high-quality materials, and innate sense of style drew me to her. I had no intention of marbling fabric for fashion until I met Jeanie Joe and saw her creations which screamed "fun and hip" as well as "elegant and classy." I knew the two of us together would make some magic happen.
The Envelope Clutch is an elegant, roomy purse that easily holds all your essentials for a night out on the town ~ cell phone, wallet, make-up, and so much more. There is also a deep, inside zipper pocket.
The Details:
* This is a one-of-a-kind envelope purse made with hand-marbled black cotton batiste and a silk piping accent.
* Measures approximately 12" long, 6" high, and just over 1" wide.
* Inside: Taupe silk jacquard lining with a deep, zipper pocket lined with silk.
* Twist clasp to secure flap.
{NOTE: If shipping rate you are charged is less than actual cost, I will refund the difference!}