Set of 5 Marbled Papers - Mixed Collection #3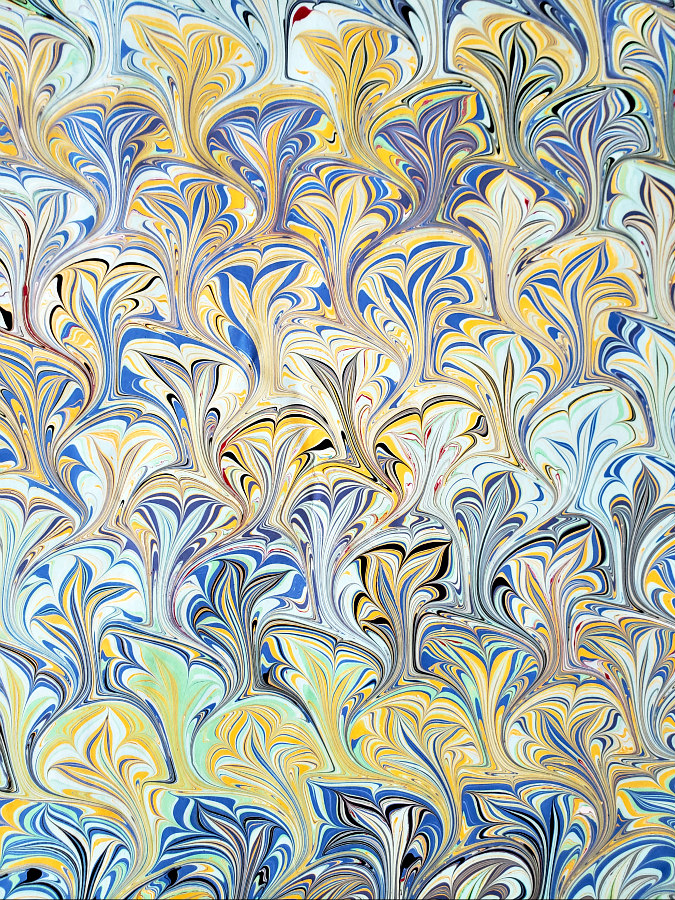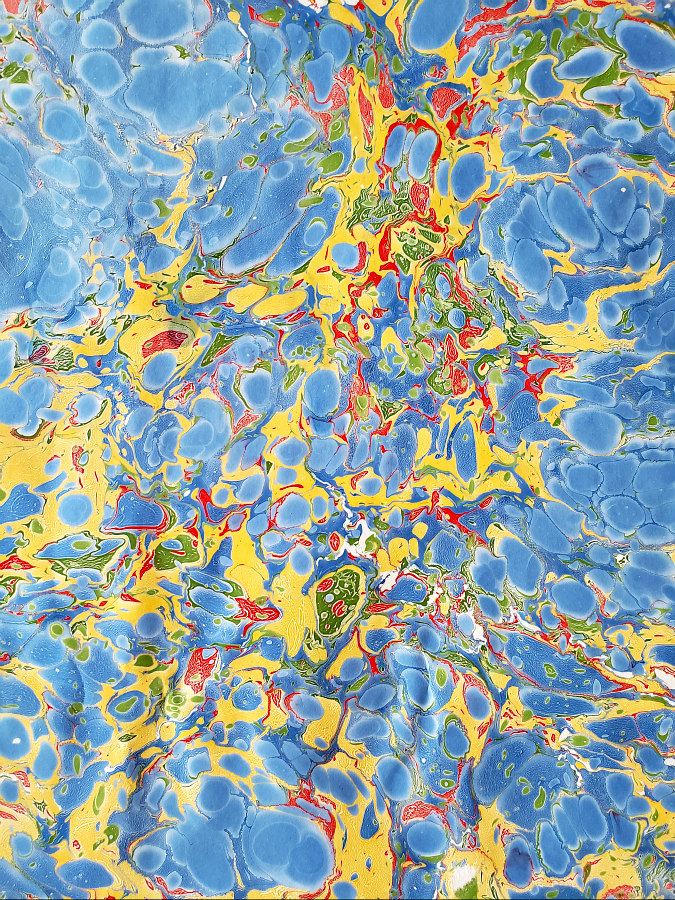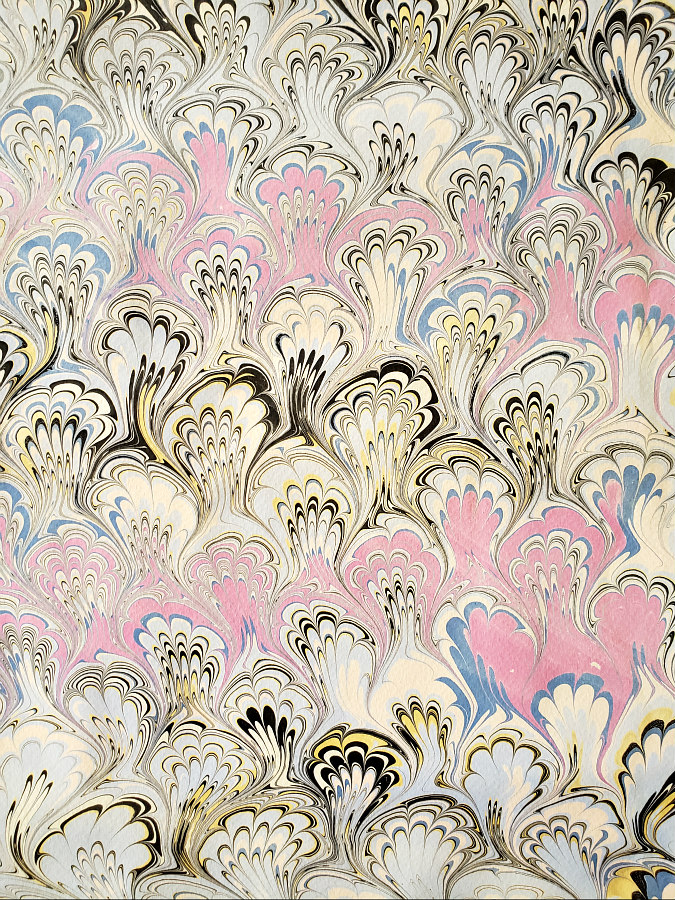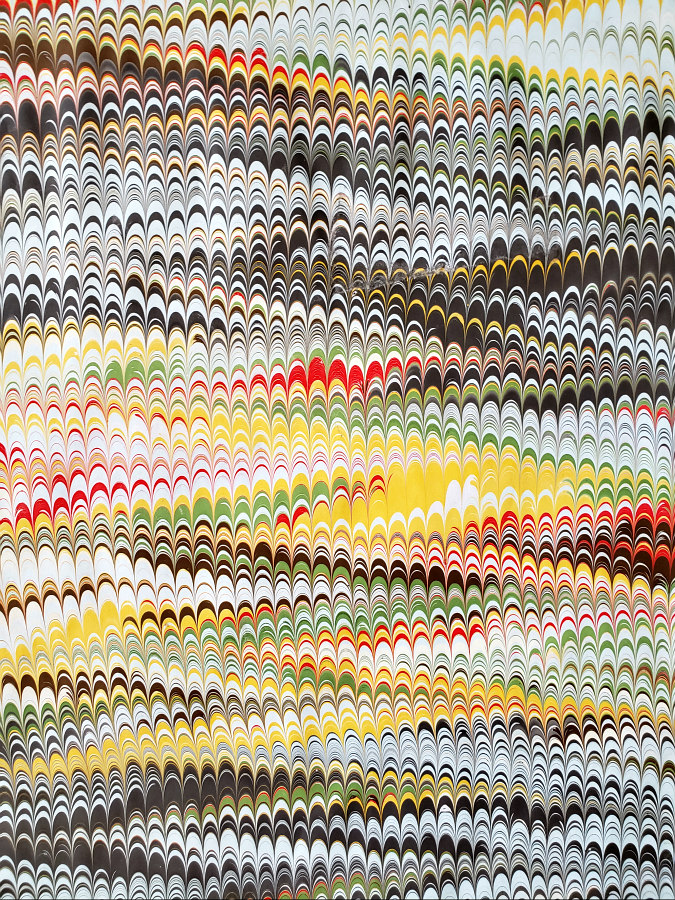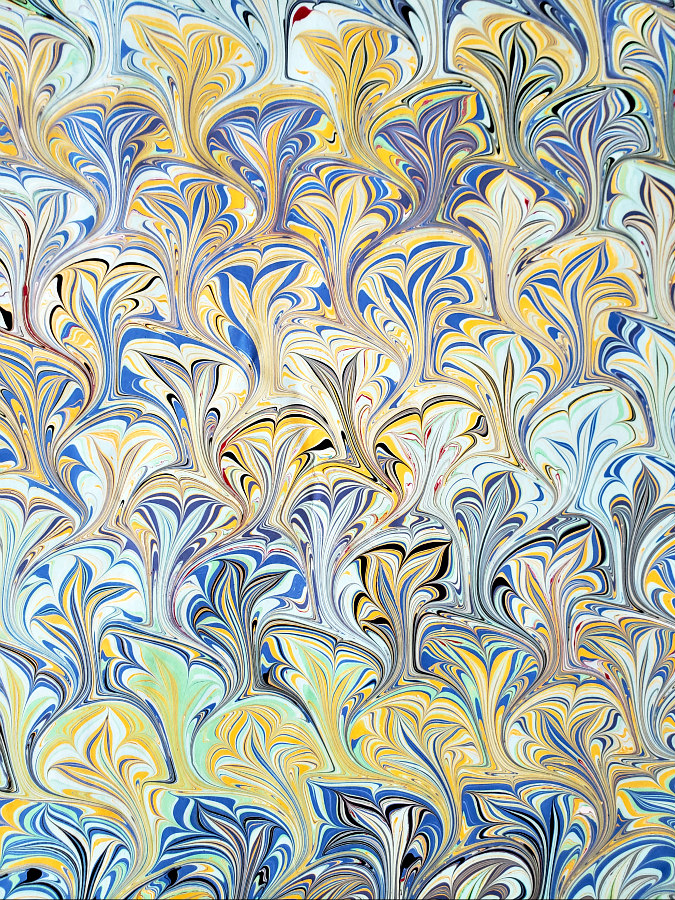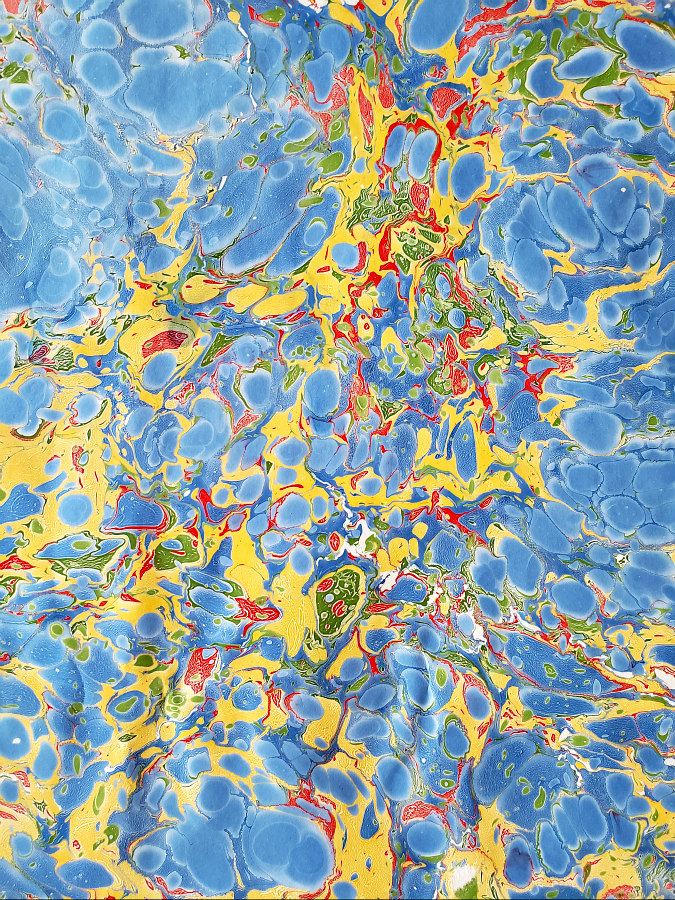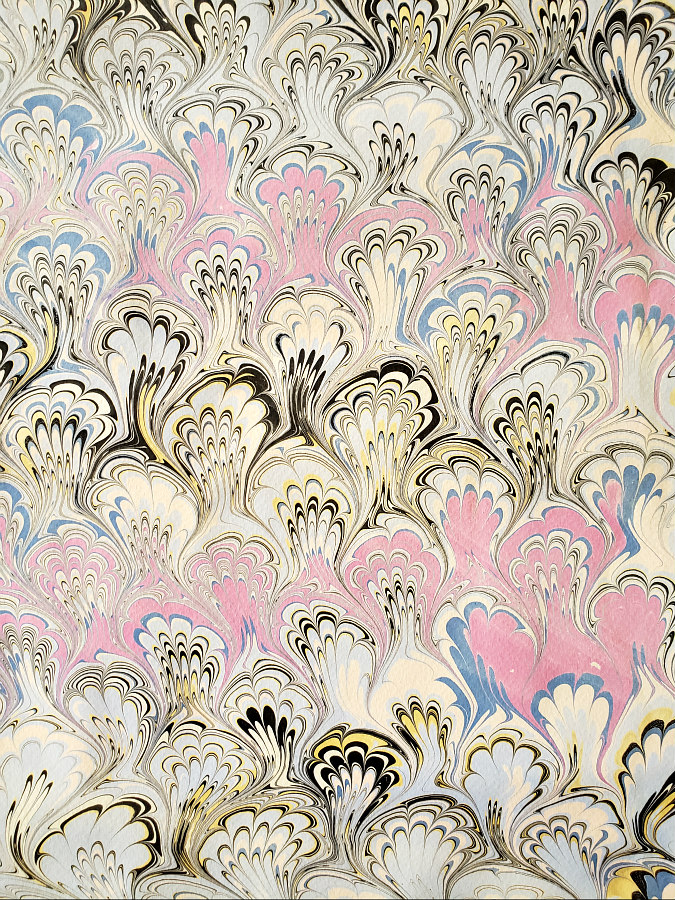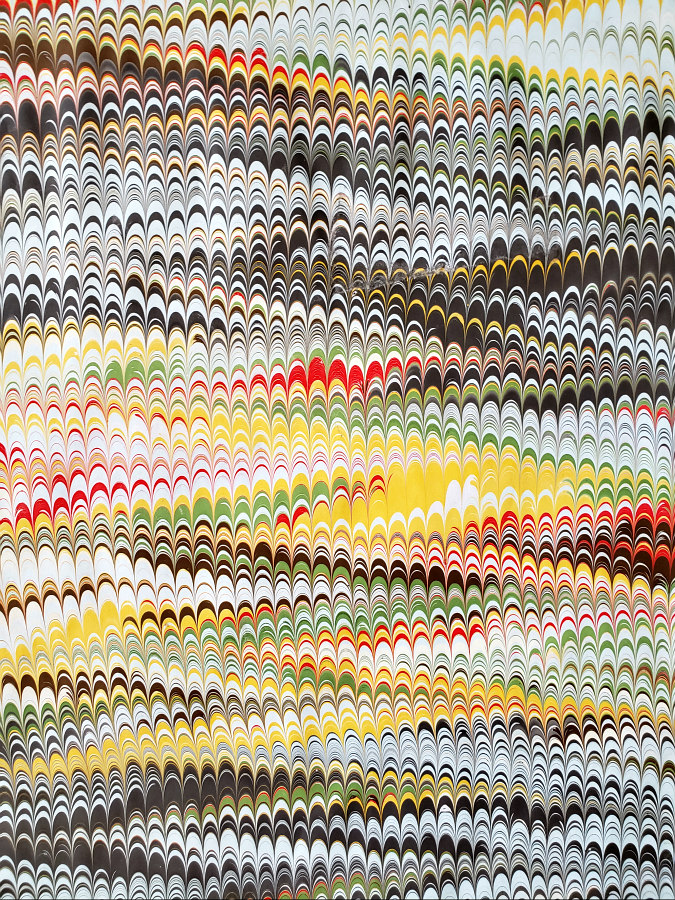 Set of 5 Marbled Papers - Mixed Collection #3
Set of five original, hand-marbled sheets of paper. All are from my "demo" stash (they were created as part of a demonstration either for the public or for class).
Patterns: Nonpareil, Fleur de Lis, Stone, Boulders, Bouquet
Sizes: Between 18"x23" and 20"x25"
Paper: four on Masa (77gsm) and one on Fabriano (160 gsm)
Ships rolled in a sturdy mailing tube.
Free shipping in the U.S. (select Free Shipping option upon checkout).