Marbled Stone Collage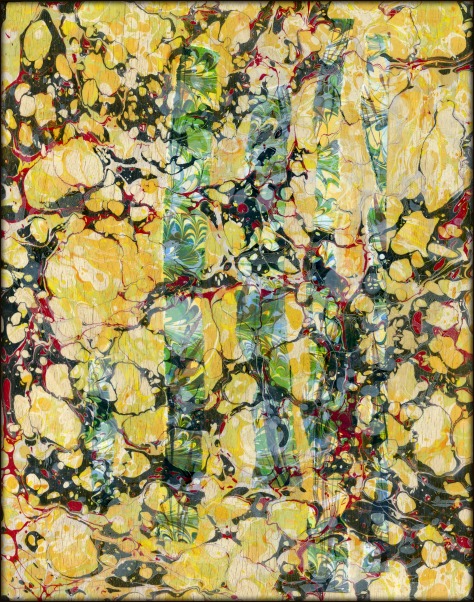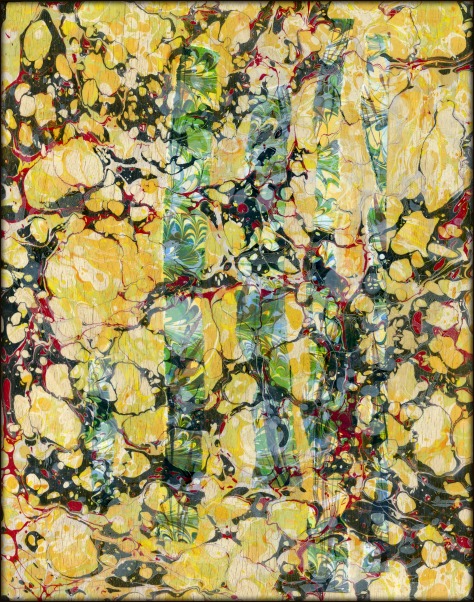 Marbled Stone Collage
Original, one-of-a-kind marbled wood panel, signed, and ready to hang.
The overmarble is one of my favorite ways to add depth, layers, and a sense of movement to my marbled creations. In this piece, torn marbled paper in a traditional Bouquet pattern is applied to a wood panel and then overmarbled twice: first with a traditional Stone pattern in white and various shades of yellow, and a second time in a traditional Italian Vein pattern in black and deep red. By using some transparent and "clear" paints, the natural grain of the wood is visible and adds yet another layer of texture and personality.
You can stare at this piece a million times and get a million different stories from it.
Marbled on pine panel sourced from sustainable forests, a light acrylic spray finish has been added. The edges are finished with acrylic paint in turquoise.
Size: 8" x 10" x 1" deep
Material: Wood Panel and paper
Frame: None
{NOTE: If shipping rate you are charged is more than actual cost, I will refund the difference!}