Rings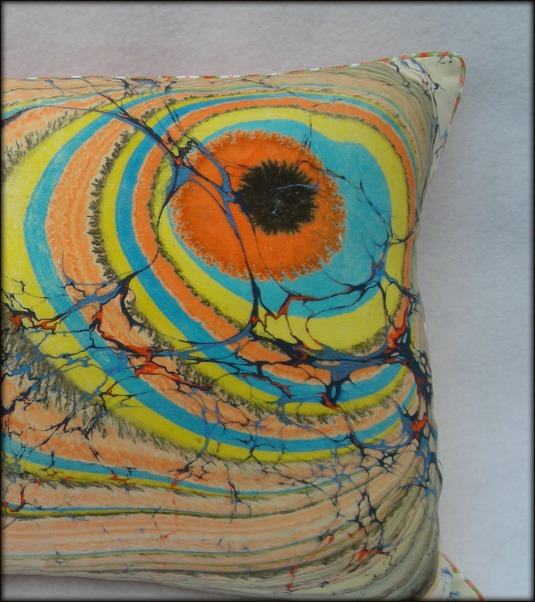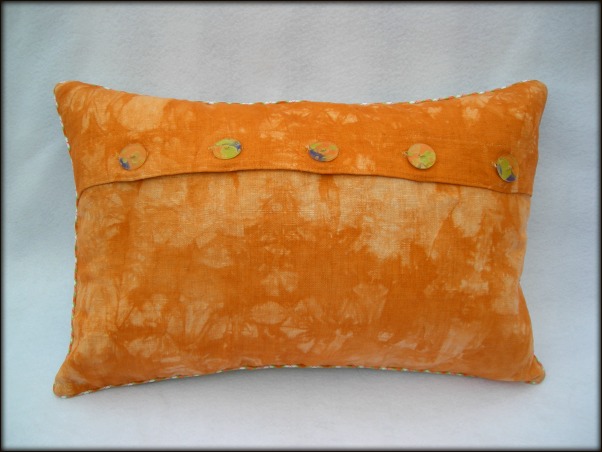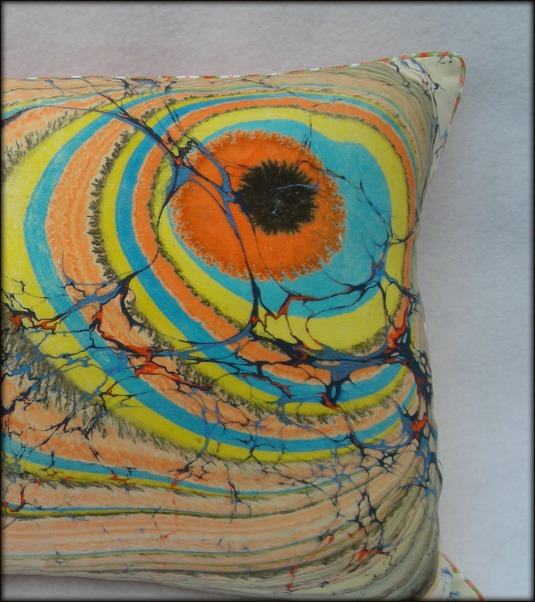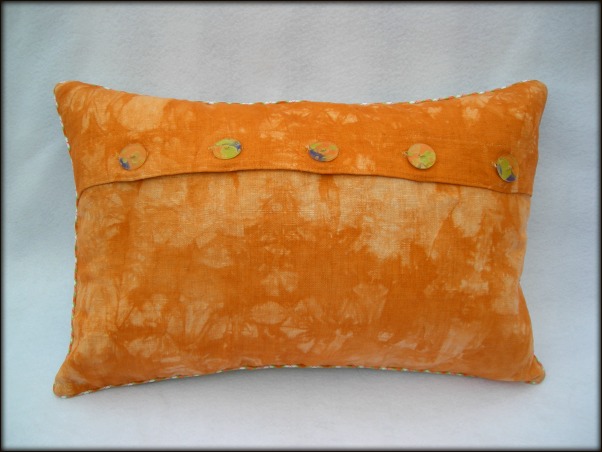 sale
Rings
The idea to start making accent pillows from my marbled fabric came when I fell so hard in love with some of my pieces, I couldn't bear to cut them up ~ but knew they deserved to be displayed and enjoyed!
These accent pillows are truly functional art at its best.
The marbled artwork incorporated into this accent pillow shows off my love of a technique called "overmarble" ~ marbling over an already marbled piece. It's a great way to add depth and texture and movement. Another bonus to this piece is the funky "blooms" around the edges of the circles in the background. I could spend days and years and lifetimes in the studio attempting to replicate this but it will never happen. Marbled techniques such as this are specific to a moment in time ~ what the paints and bath and weather were all doing at that very instant.
And so goes the joys and beauty of marbling.
The Details:
* This is a one-of-a-kind accent pillow made with hand-marbled fabric!
* Size: approx. 19" long x 12" wide
* Front materials: Marbled cotton batiste (shades of orange, blues, black, and yellow) with cotton piping detail.
* Back materials: Orange tie-dye linen, 5 acrylic buttons with marbled fabric backing.
* Insert can be removed for cleaning.
* Hand wash or dry clean.
{NOTE: If shipping rate you are charged is more than actual cost, I will refund the difference!}